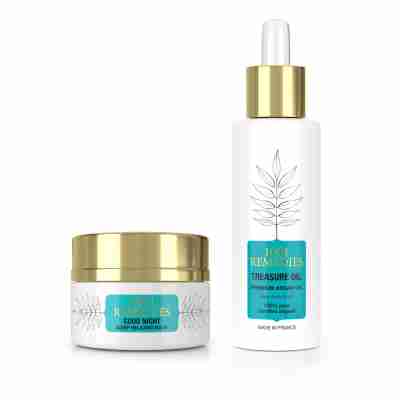 Bath Spa Duo

A few drops of pure argan oil for your skin to glow and a touch of Good Night natural sleep aid on your wrists for your morning to be bright!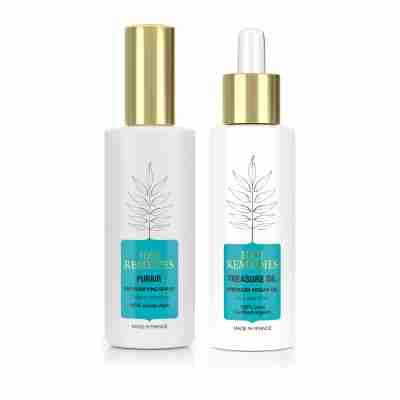 Travel Essentials Duo

One spray of PurAir and one drop of Treasure Oil are enough to refresh your surroundings and moisturise you entire face.
Bath & Body Duo

Gain confidence with a glowing skin and strong hair! Your essential oils acne cream leaves you with a fresh skin and your pure argan oil strengthen your hair with its natural properties.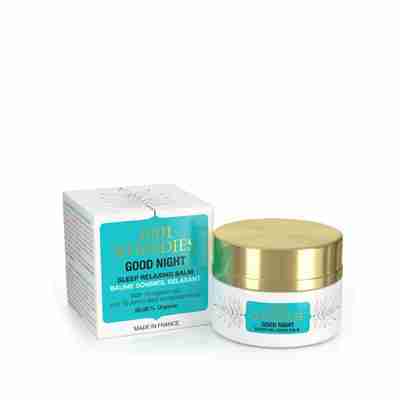 Good Night (35ml)

Drift in the world of dreams naturally with one of the safest sleep aids ever. Good Night balm is waiting for you to sleep better.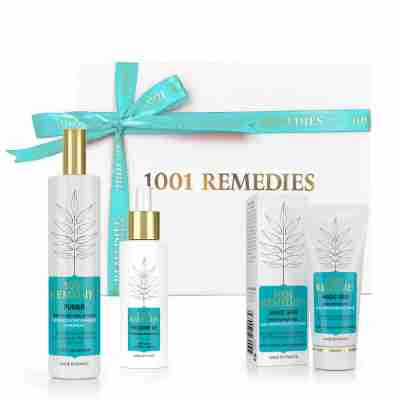 Spa Gift Set

The complete 1001 Remedies' spa experience! Everything you need to relax with our essential oils cream, pure argan oil and natural air freshener.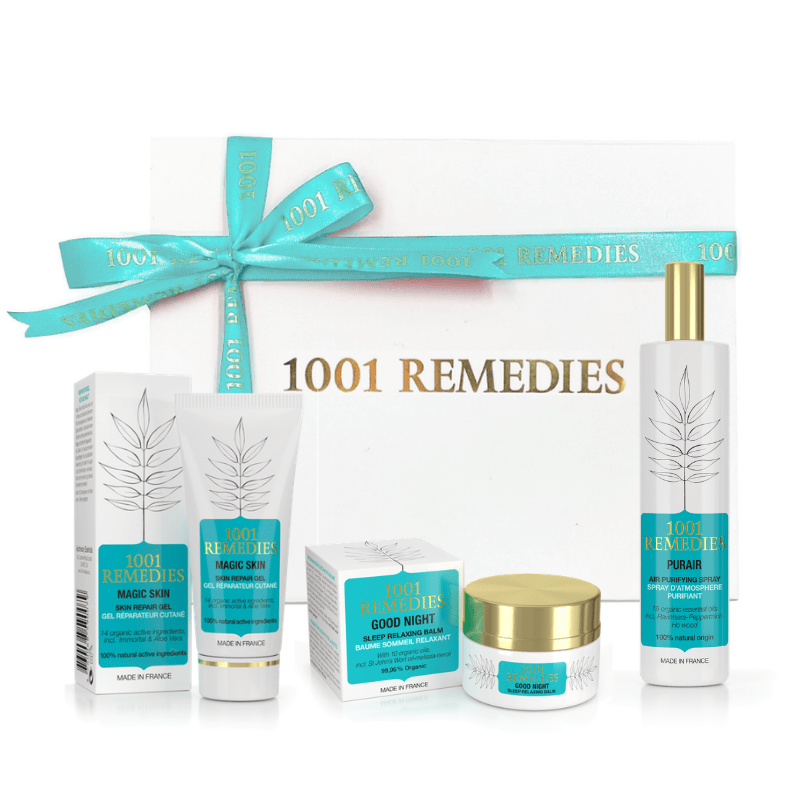 Pampering Gift Set

Install a healthy ritual: spray our natural room freshener for purer air, rub our essential oils sleep balm for a deep sleep and apply our moisturising acne cream.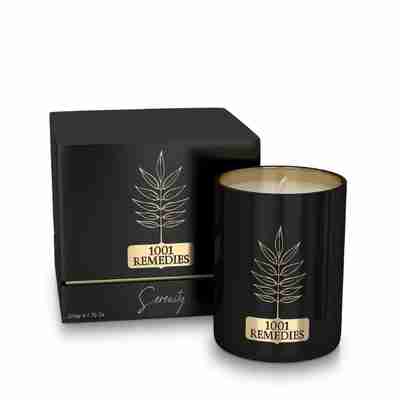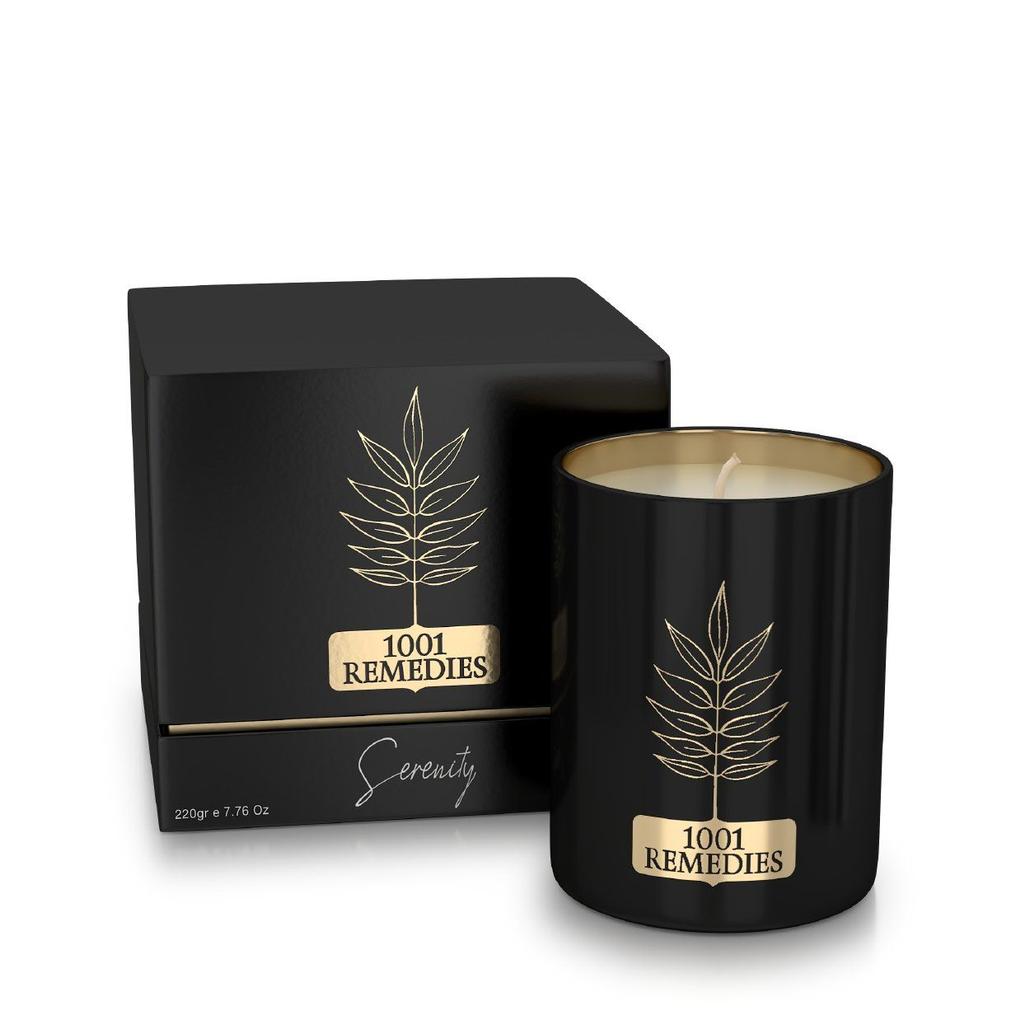 Serenity Candle (40hrs)
Lit up a relaxing atmosphere and enjoy the wooden scent of Jasmine, Rose, Amber, Sandalwood, Musk, Blackpepper, Dried Fruits scents.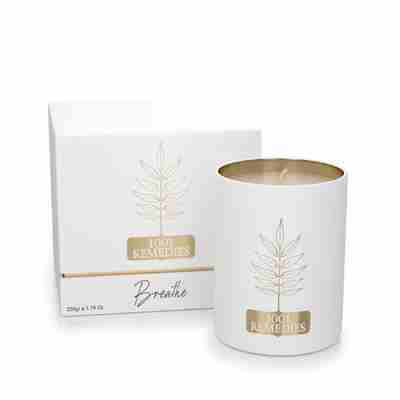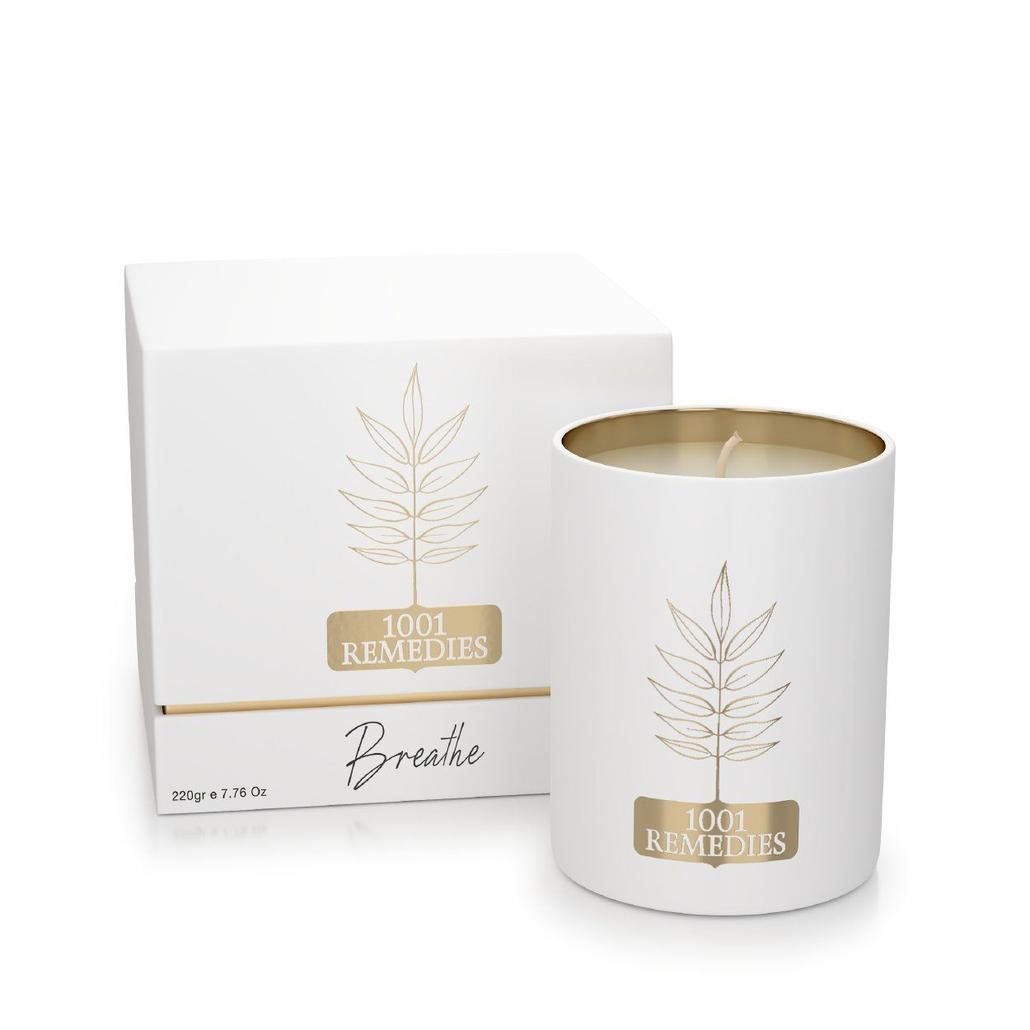 Breathe Candle (40hrs)
Enjoy a refreshing scent at home with this luxurious, wax-free candle. Smell the refreshing, subtle aroma of pine, eucalyptus and grapefruit essential oils while it detox your interiors.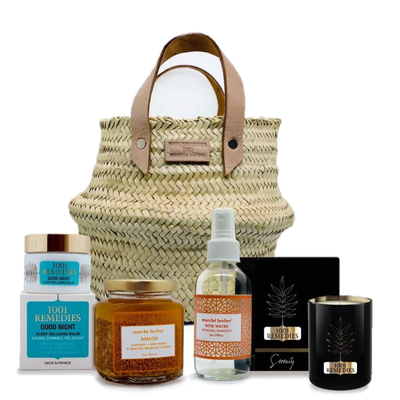 Hampers Basket
Discover oriental flavours with this delightful basket of delicacies with Moroccan inspirations.